[ad_1]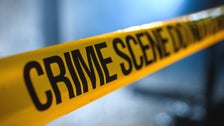 The Franklin Township Police Department said officers responding to several 911 calls found 51-year-old Russell Heller shot in the parking lot of his office at the PSE&G energy company. Heller, a member of the Milford Borough council, was pronounced dead at the scene by first responders.
Investigators soon learned that Gary T. Curtis, a 58-year-old ex-staffer at PSE&G, had approached Heller in the parking lot and shot him, according to authorities.
Somerset County Prosecutor John P. McDonald said detectives managed to track down Curtis at a Bridgewater parking lot within a few hours, when they approached the vehicle and saw him "suffering from a self-inflicted gunshot wound."
Curtis was pronounced dead shortly after.
The Franklin Township Police Department noted that an investigation "remains on-going to determine motive." But it stated that Heller's shooting was "an isolated incident" and that the councilor "was the intended target."
"He will be sorely missed by all, and our thoughts are with his family at this difficult time," added the energy company, which noted that it is "offering support to our employees … [and] cooperating with law enforcement."
The Somerset County prosecutor's office told CBS on Thursday that the shooting was not politically motivated.
She was the first Black person elected to office in the state's eastern Sayreville township.
Sayreville Mayor Victoria Kilpatrick said at a memorial this week that Dwumfour "confidently, with class and dignity, walked proudly to her seat on the dais in her signature sparkling high heels," per CBS.
In the wake of the two killings, politicians and gun control activists took to Twitter to offer their condolences and call for an end to the bloodshed.
"Early this morning, a deadly shooting took place outside of a PSE&G facility in Franklin Township," tweeted New Jersey Gov. Phil Murphy. "Our thoughts and prayers are with Russell Heller's family and friends in the wake of this tragic act of gun violence."


[ad_2]

Source link